WakaWaka at Apple Store Online!
Big news from WakaWaka! The WakaWakaPower+ is now available at the Apple Store Online in the United States. For every WakaWaka Power+ purchased at Apple Store, WakaWaka will give a solar light to leading humanitarian aid organization, the International Rescue Committee (IRC) to provide to a child or family living without access to electricity. Partnering with the IRC ensures WakaWaka solar lights will be on the frontlines of the most pressing humanitarian crises, helping people survive and rebuild their lives.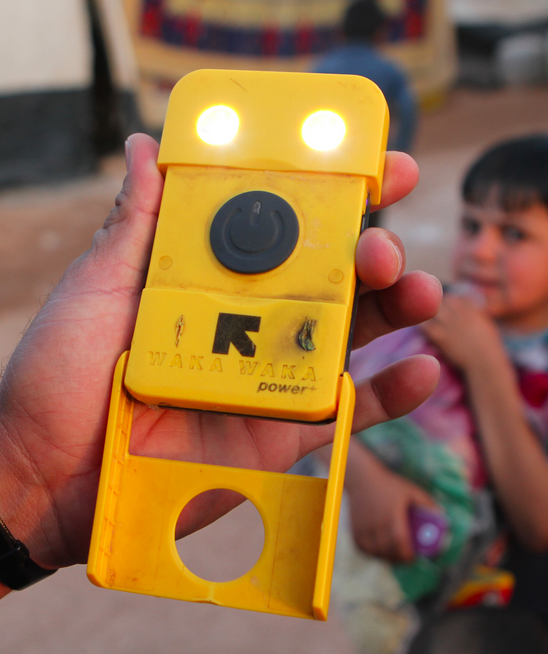 The IRC uses WakaWaka lights in its emergency response in the Syria region and in the Philippines. "WakaWakas are among the most valued aid tools we distribute."said Bob Kitchen, Director of Emergency Preparedness and Response for the International Rescue Committee.
We are asking you as part of our WakaWaka Community to 1. Double your giving this holiday season and order a WakaWaka at the Apple Store Online! Or 2. If you already have a WakaWaka, leave us a review. That really helps a lot!